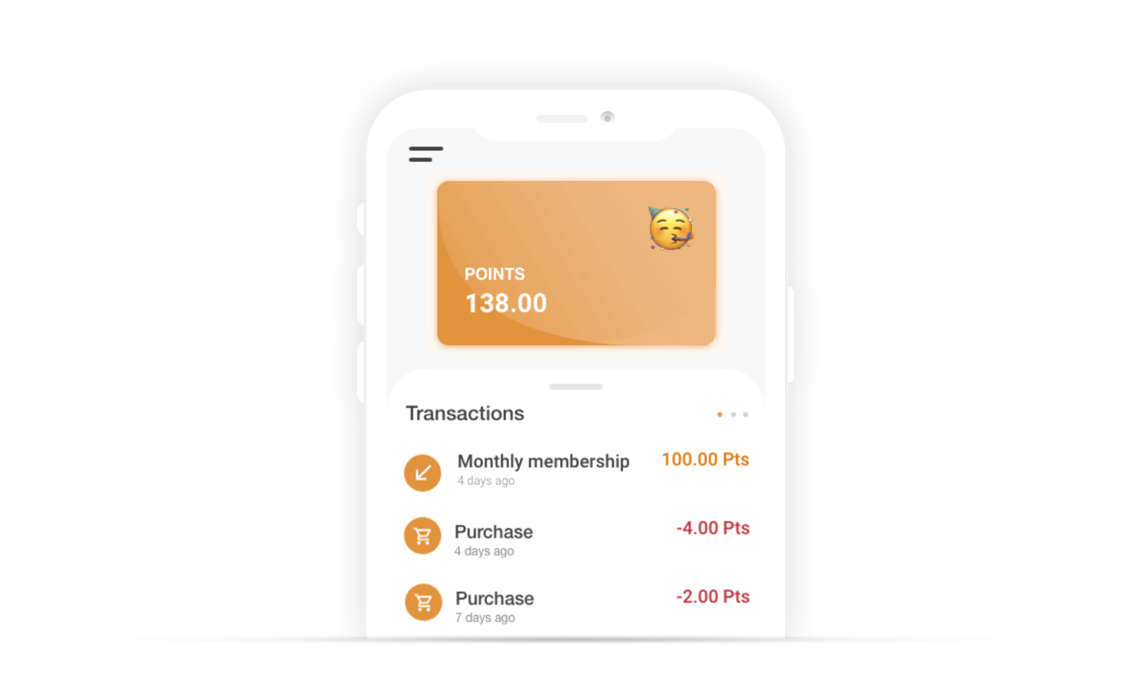 For Businesses
If you are a school, club, branded shop, office working space or weekend market you might be interested in a Points Wallet to replace your legacy system. The solution is great for membership schemes, loyalty programs, digital gaming and more. Vouchermoney can help you create your business Points Wallet and connect it to you database for operations!
Why Businesses Need a Points Wallet?
If you're already using physical tokens, voucher cards, coupons or any other paper sorts of promotions for your business, it is time to switch over to a digital points system. Vouchermoney is a great way to create your business Points Wallet and conveniently and fairly distribute value to all of your customers or members.
Physical coupons or vouchers create problems because they are:
Hard to distribute to clients and members.

Hard or impossible to be tracked.

Easily copied.

Gets lost.

Cost money for printing to replace.

An effort to manage and operate.
Changing to a digital Points Wallet with Vouchermoney solution will offer your customers more convenience, and offers you customer insights and tracking of transactions.